"En aften med Andersen" med DUO
Odeon, Odense.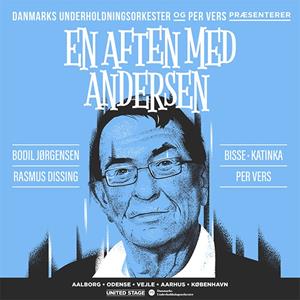 DANMARKS UNDERHOLDNINGSORKESTER
og PER VERS præsenterer - EN AFTEN MED ANDERSEN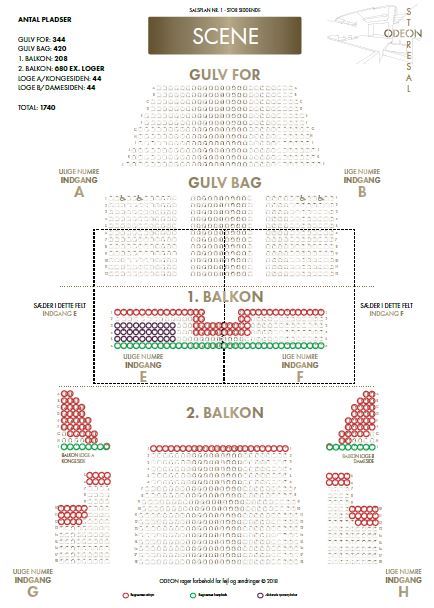 Where we provide a seating plan for events, every effort is made to show you correct information. Ho...
More information about "En aften med Andersen" med DUO tickets
DOE:
Med på scenen er en perlerække af solister, når Bisse, Katinka, Rasmus Dissing og Bodil Jørgensen sammen med Per Vers fortolker den folkekære digters ord og sange ved fem unikke koncerter i januar 2023, efter to udsolgte, anmelderroste successer i 2022.

Igennem et næsten 60 år langt forfatterskab, satte Benny Andersen ord og musik på livets gang. Den folkekære digter og forfatter skrev ofte med humor og et smil på læben, men der var også plads til dobbeltmoralen, det sørgmodige og alvoren – historier, vi alle kender fra barndommen, i sangene om "Svantes viser" med Povl Dissing, for ikke at glemme Benny Andersens på alle måder imponerende digtsamling.

I 2018, sov Benny Andersen stille ind, men efterlod sig et evigt elsket aftryk på dansk kultur – et aftryk, som nu hyldes og fortolkes af hele Danmarks Underholdningsorkester i selskab med nogle af landets stærkeste og mest særegne soliststemmer: sangerne Bisse, Katinka og Rasmus Dissing, skuespillerinde Bodil Jørgensen, med rapper og ordsmed, Per Vers i front for showet.